4 July 2020 – WE ARE OPEN TODAY FOR OPEN GYM 8:30 am to 10:00 am! HAPPY BIRTHDAY AMERICA!!!!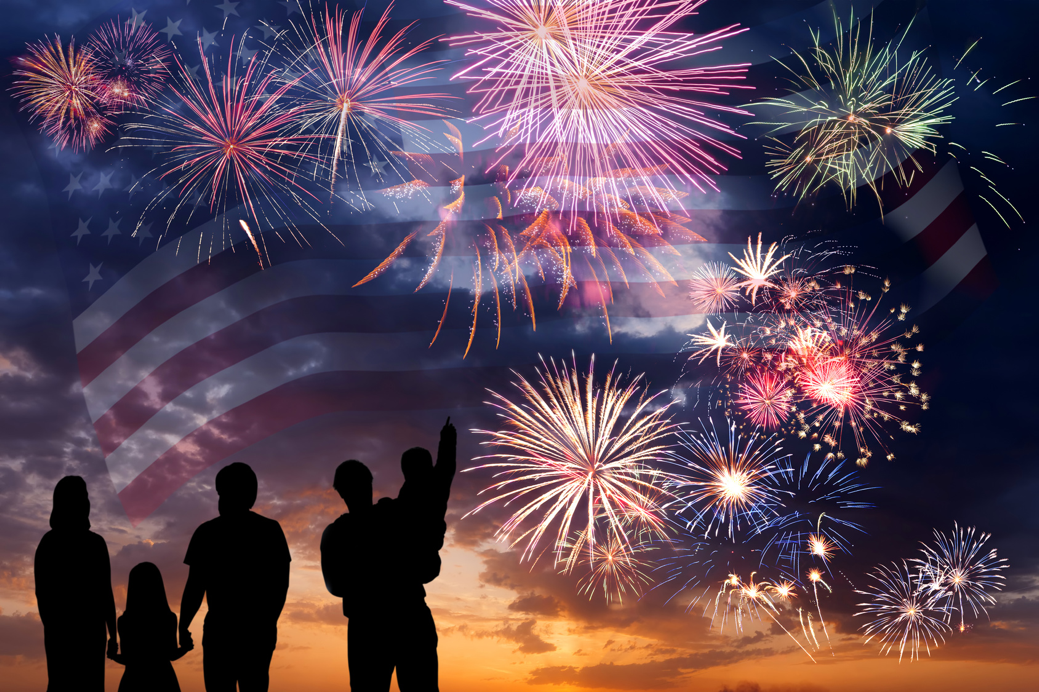 4 July 2020 – Please register for Open Gym hosted by Coach Kyle! 8:30 am to 10:00 am. He will explain the workout but it will be self paced open gym style! Please arrive on time hear his explanation of the WOD and to prepare for it. You must be registered at least 2 hours prior to attend and participate.
Happy Birthday America!!!!
"1776"
500m row/ski
200 dubs
100 push ups
90 ab mat sit-ups
80 air squats
70 mountain climbers
60 calories row/ski/bike
50 alternating dB snatch (50/35)
40 push press (115/85)
30 overhead squat (115/85)
20 pull ups
10 hang cleans (115/85)
10 thrusters (115/85)
10 hang clusters (115/85)
500 m row/ski
1 muscle up any way
@allsportcrossfit
,
@brandonluckett
,
@crossfitgames
,
@roguefitness
,
#harveysucks
,
#misfitathletics
,
12 Labors WOD
,
77098
,
77098 CrossFit
,
Afton Oaks CrossFit
,
AllSport CrossFit
,
Ample Equipment
,
Audley Street
,
Backsquat
,
Benchpress
,
Biking
,
Bootcamp
,
Burpees
,
C2 Rower
,
C2 Rowers
,
Cardio
,
Center of Houston CrossFit
,
Competition Team
,
CrossFit
,
CrossFit Central Houston
,
CrossFit Elements Class
,
CrossFit for Athletes
,
CrossFit Games Athlete Owned
,
CrossFit Houston
,
CrossFit Kids
,
Deadlift
,
doitforhtenam
,
Downtown Houston
,
Eastside Lap
,
El Tiempo
,
Episcopal High School
,
Every Day is Leg Day
,
Family Fun
,
Filthy Fifty
,
Fit and Fun
,
Fit Dads
,
Fit Family
,
Fit Moms
,
Fitness & Conditioning
,
Free Form Runners
,
Functional Fitness
,
Gain Muscle
,
Games Athletes
,
Glute Ham Developer
,
Granite Games
,
Granite Games Qualifier
,
Greenway Plaza
,
Greenway Plaza CrossFit
,
groupon
,
Happy New Year
,
have fun
,
Heights CrossFit
,
Hero
,
Hero WODs
,
High School Athletes
,
Highland Village
,
Highland Village CrossFit
,
Hot Dads
,
Hot Moms
,
Houston Resolutions
,
https://clients.mindbodyonline.com/networkdashboard/?studioid=26612
,
Inside the Loop CrossFit
,
keithnhan
,
kietnhan
,
Lamar High School
,
Lose Fat
,
Lose Weight
,
Macro Diets
,
Manion WOD
,
Military
,
Military Friendly
,
Military Owned
,
Mountain Climbers
,
New Year's Resolutions
,
Orange Theory
,
Peformance Based Fitness
,
Performanced Based Fitness
,
Power Athlete
,
Pull-ups
,
Push-ups
,
Reebok Nanos
,
Regionals Athletes
,
Richmond CrossFit
,
River Oaks CrossFit
,
Rowing
,
Running
,
Showers at Facility
,
Sit-ups
,
SJS
,
Small Business
,
Squats
,
St John's School
,
Strength
,
Strength and Conditioning Houston
,
Super Bowl 51
,
The CrossFit Games
,
The CrossFit Open
,
Travis Manion
,
Tribute
,
Upper Kirby
,
Upper Kirby Area CrossFit
,
US Navy Owner
,
Veteran Business Owner
,
vietnamathlete
,
vietnamgamesathlete
,
West University CrossFit
,
Westheimer CrossFit
,
WOD
,
Woman Owned Business